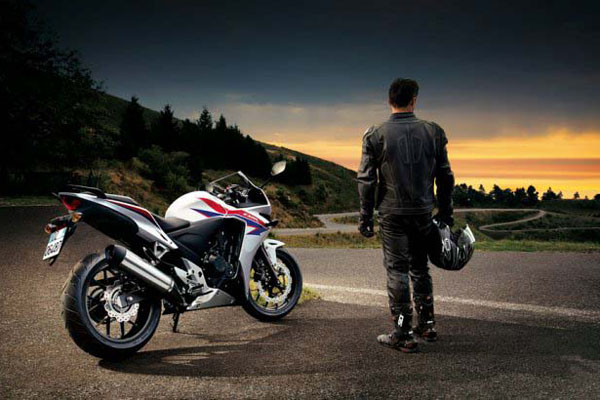 Created
2012/11/12 22:20
考慮到新興亞洲市場的逐漸升溫,Honda自2009年開始便重新構思品牌進攻路線與商品通路的開發方向。針對近年來成長快速的東南亞市場(越南、 印度、印尼、中國),Honda也接連投入CBR、CBF以及CBX等小排量輕檔車搶進,而在國際市場部分也以NC700S(X)、Integra逐步落 實品牌〝New Mid-concept〞共生開發的設計概念。
考慮到國際油價的連年波動,競爭對手紛紛推出了以實用為導向的入門級車種,其中就以Kawasaki最為成功,採用雙缸並列引擎的ER車系成功於全 球市場以及國內中排量市場激起一波熱潮,依據市場法規的差異修改排氣量,進而節省不必要的稅費成本,令整體的調度體制更為靈活。
而全新世代的CB500 Series的誕生正式彌補品牌在中排量級距的商品線,並在New Mid-concept理念的落實之下,更成功跨足了仿賽、街跑、多功能車等車型,呈現出更為多元化的車型性格;在通路設定上同樣採取日本製造、海外生產 組裝的模式有效降低生產成本。而在義大利米蘭機車展的前夕,便有眼尖的國外媒體目擊CB500 Series於米蘭媒體進行廣告拍攝工作,而隨著開展的時間逐漸逼近,身為仿賽代表的CBR500R也搶先在揭幕前夕,向中排量市場正式宣戰。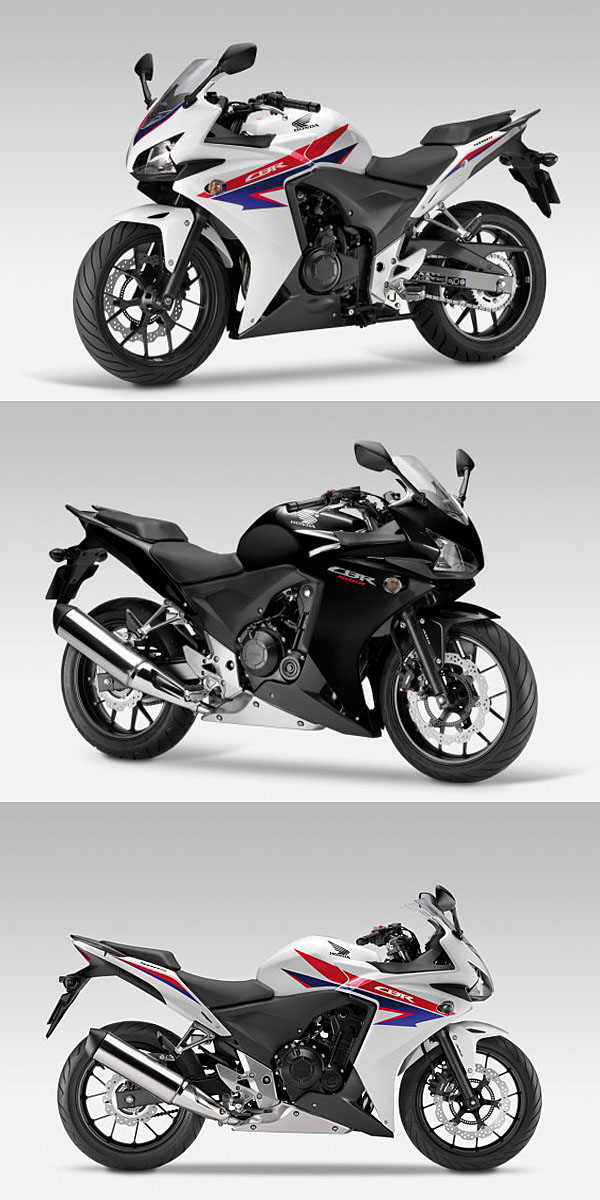 雖然列為CBR族系的最新成員,但從最新釋出的廠照中可以發現,CBR500R在車型的設定上並非是走純仿賽的需求取向,而是偏向旅跑車的機能。猶 如「猛禽類」的鷹眼式造型頭燈、單片式的整流罩等,依舊散發出車型既有的經典元素,整合進氣氣壩的車頭設計更是感受得到來自於老大哥們的性能氛圍。向後端 延伸的車尾造型、搭配展翼式的手把設定以及前後分離的座椅,散發出跨足跑、旅之間的動感身形,並也展現出更為豐富的車型性格。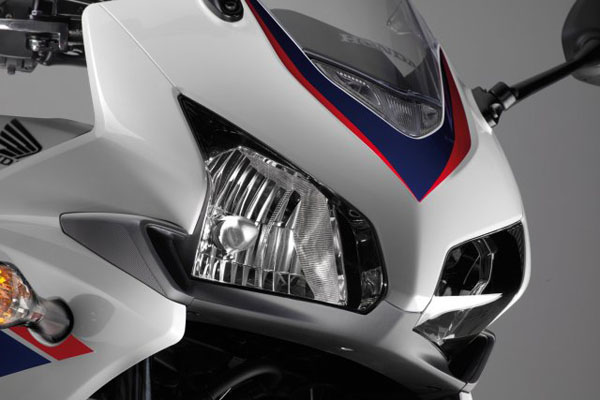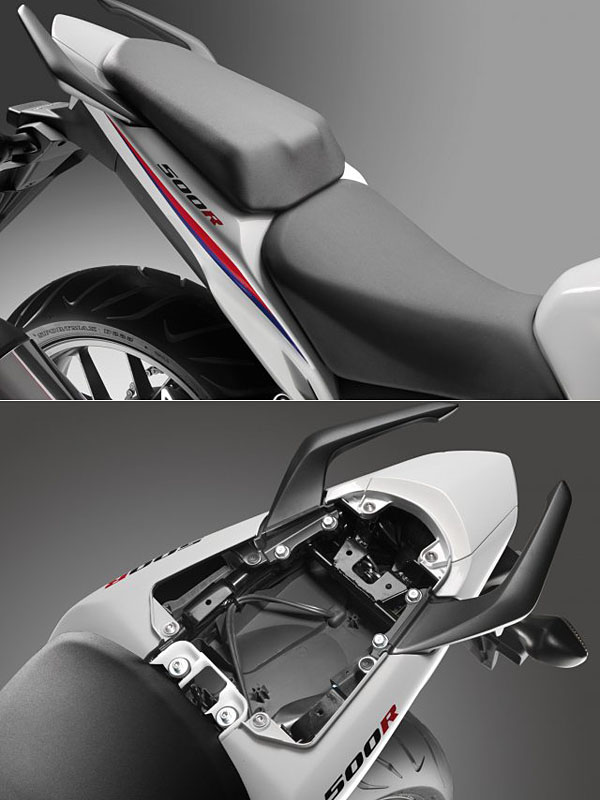 在動力方面的規劃上將搭載全新開發的499c.c.並列雙缸水冷引擎,但考慮到開發成本以及銷售市場端的定位,CB500 Series並不會配置獨家開發的DCT雙離合器變速系統,其他如不對稱點火系統以及可變汽門揚程裝置則會將全數導入,最大馬力輸出預定在45hp上下。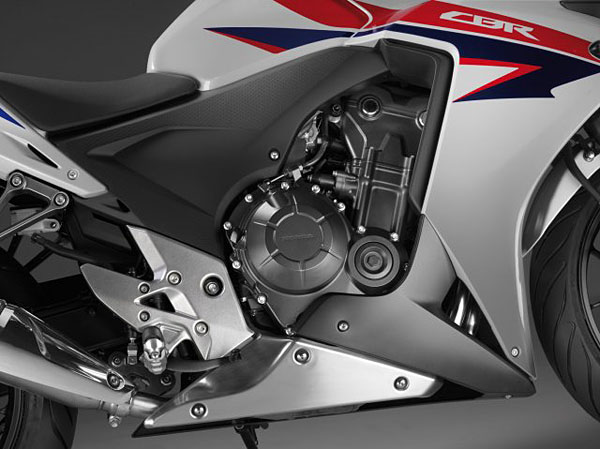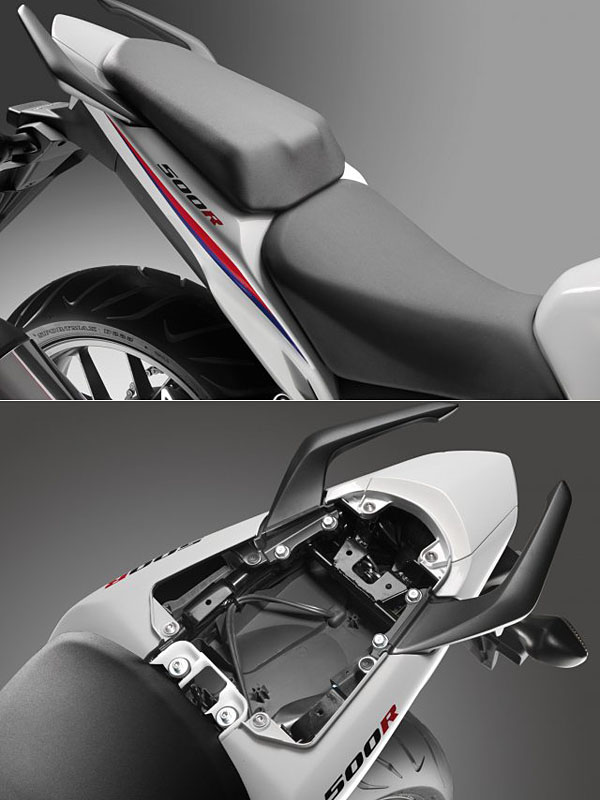 其他配置方面,比照NC車系的設定概念,將會採用鑽石型的鋼管車架,搭配38mm的油壓前叉、Pro-link多連桿單槍搖臂、17吋輕量化鋁圈,並導入Nissin最新開發的ABS系統,提供車主最優渥的駕馭體質。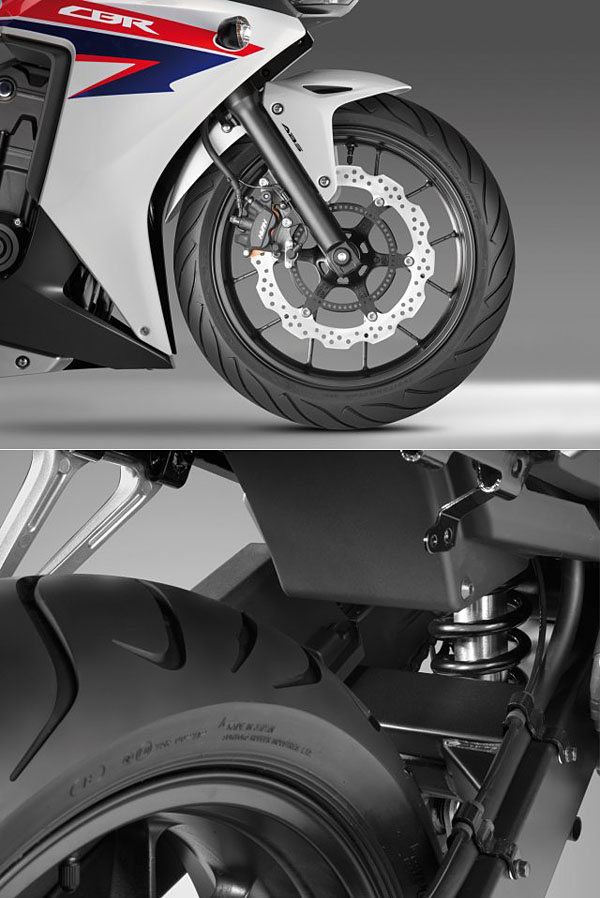 至於CBR500R能否接續過去的優良傳統,推出象徵性能版的〝RR〞車型則全要取決於市場端的消費表現。雖然Honda在近6年的表現中一手攬下 了全球消費市場的寶座地位,特別是在烏雲蓋頂的歐陸市場中仍可算是獨領風騷,只不過隨著歐債風暴持續蔓延,在失去逐漸失去優勢的同時,Honda在構築新 興市場的發展上還必須多加把勁才行。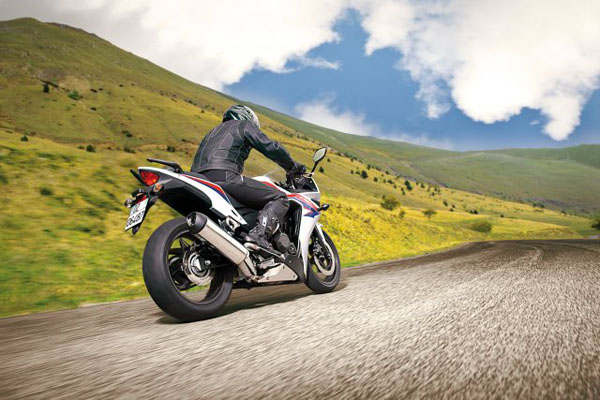 HONDA CBR 500R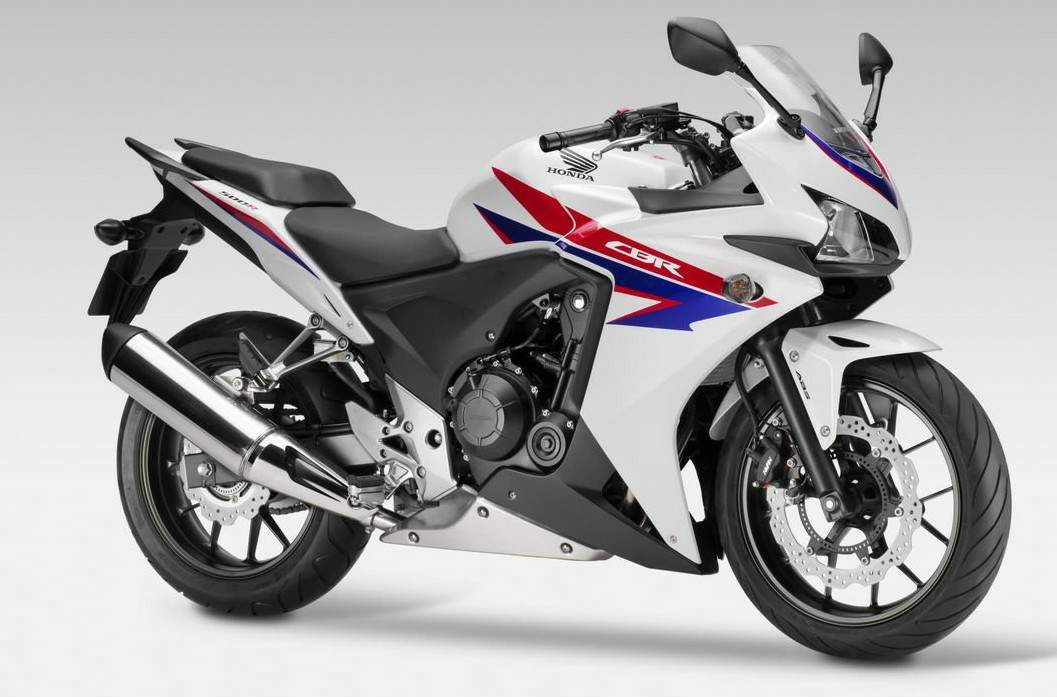 Make Model

Honda CBR 500R

Year

2013

Engine

Liquid cooled, four stroke, parallel-twin, DOHC; 4 valves per cylinder

Capacity

500

Bore x Stroke

67.0 x 66.8 mm

Compression Ratio

10.7:1

Induction

PGM-FI with 34mm throttle bodies

Ignition / Starting

Computer-controlled digital transistorized with electronic advance / electric

Max Power

Max Torque

Transmission / Drive

6 Speed /

O-ring-sealed chain

Frame

Front Suspension

41mm fork; 122mm 4.8 in wheel travel

Rear Suspension

Pro-Link single shock with nine-position spring preload adjustability; 105mm 4.1 in wheel travel

R

ake

/ Trail

25.5° / 103mm 4.05 in

Front Brakes

Single 320mm wave disc 2 piston calipers

Rear Brakes

Single 240mm wave disc 1 piston calipers

Front Tyre

120/70-17

Rear Tyre

160/60-17

Wheelbase

1400 mm / 55.5 in

Seat Height

784 mm / 30.9 in

Wet-Weight

194 kg / 428 lb (Includes all standard equipment, required fluids and full tank of fuel, & ready to ride)

Fuel Capacity

15.5 Litres / 4.1 gal

Emissions

Meets current EPA standards. California version meets current CARB standards and may differ slightly due to emissions equipment.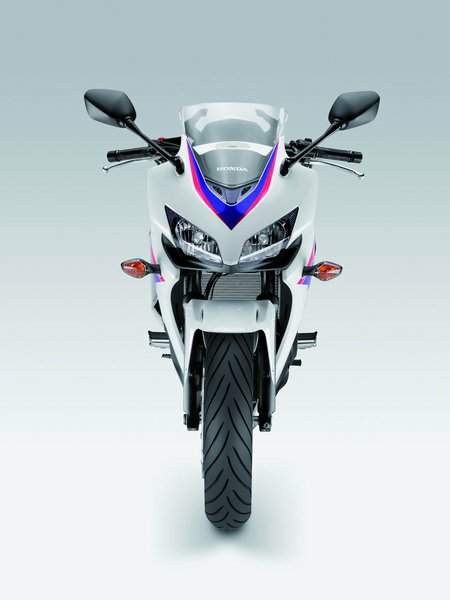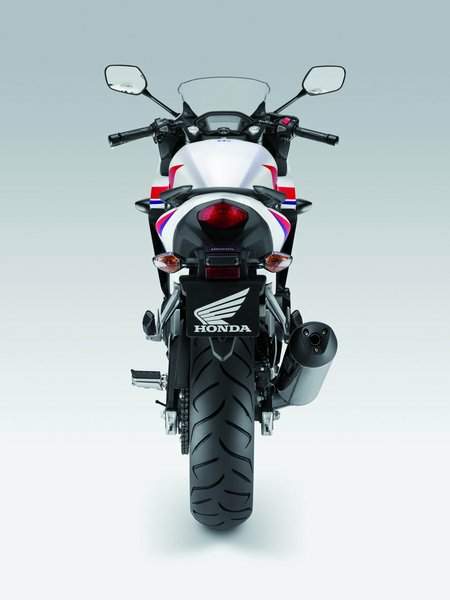 With the introduction of the all-new CBR500R, Honda boldly redefines the middleweight class and infuses a whole new level of excitement for sport riders in search of superior value along with great fun. The CBR500R delivers plenty of performance to all sport riders, including riders moving up from the sporting, entry-level Honda CBR250R, as well as more experienced riders who will appreciate the CBR500R's light and nimble handling. Credit its thoroughly modern, torquey 500cc parallel-twin DOHC engine that's wrapped in a great-handling chassis featuring a full fairing spawned from Honda's much-acclaimed CBR600RR and CBR1000RR sportbikes. This aerodynamic bodywork also provides significant advantages in air management for added rider comfort, along with a low drag coefficient and effective engine cooling. A sophisticated chassis with Pro-Link? single-shock rear suspension, stout 41mm fork, sporting 17-inch wheels and a 320mm wave-style front disc brake and 240mm rear disc help round out a package that looks as good as it rolls.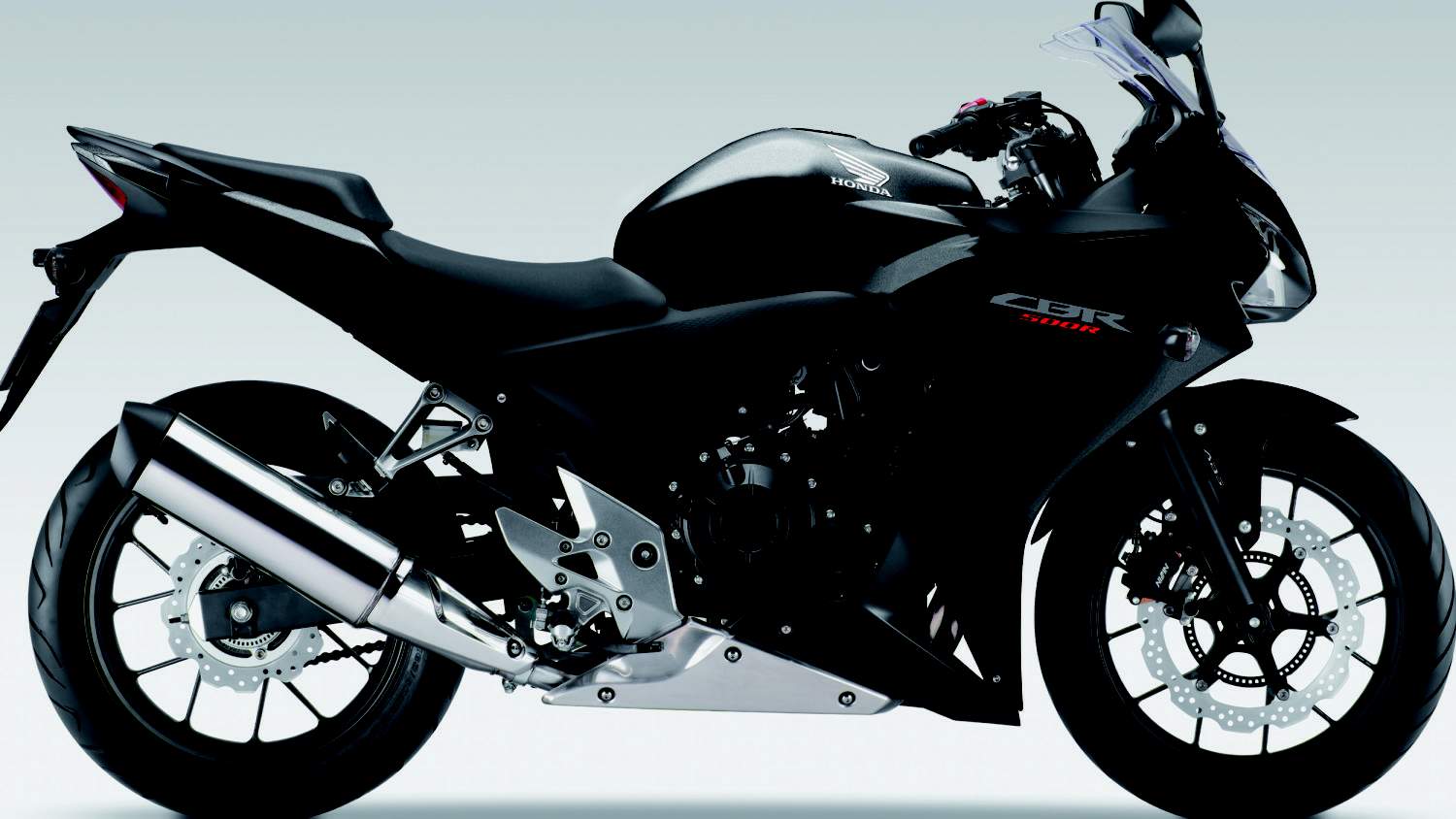 Features and Benefits
Sportbike riding position keeps the rider balanced in a dynamic seating stance that's comfortable and efficient.

All-new 500cc liquid-cooled parallel-twin DOHC engine is thoroughly modern in design and produces a broad power spread for enjoyable and economical riding.

Four-valve cylinder head design uses lightweight rocker-arm valve actuation with shim-type valve adjustment.

Programmed Fuel Injection (PGM-FI) continuously monitors several variables to ensure the correct fuel mixture is delivered for the existing riding and atmospheric conditions for crisp throttle response throughout a wide variety of riding conditions.

Engine counterbalancer and 180-degree crankpin reduce engine vibration for superior rider comfort.

Preloaded, scissors-type gears for the primary drive and engine counterbalancer gears help reduce engine noise.

Diamond-shaped 35mm steel tube frame is lightweight and rigid for responsive sport handling.

Stout 41mm front fork with 4.3 inches of travel returns a plush yet controlled ride.

Sophisticated Pro-Link single-shock rear suspension offers nine-stage spring preload adjustability and 4.7 inches of controlled travel.

Lightweight cast aluminum wheels, 120/70-17 in front and 160/60-17 rear, return sporting feel and handling traits.

Front 320mm wave-style disc brake and 240mm rear provide strong stopping power.

ABS version available for enhanced braking characteristics in less than ideal conditions.

Instrument display features speedometer, tachometer, odometer/A&B tripmeters, fuel gauge, clock, mpg, average fuel consumption, and current fuel consumption.

Modest 30.9-inch seat height helps build rider confidence.

Standard model available in Black, Pearl White/Blue/Red or Red. ABS model available in Red only.

Transferable one-year, unlimited-mileage limited warranty; extended coverage available with a Honda Protection Plan.